Report on ERRAC Plenary held in November 2019
On the 29th November 2019 the ERRAC Plenary meeting took place in Brussels with the participation of more than 70 stakeholders. It was chaired by Alberto Parrondo, Chair of ERRAC, together with the Vice-Chairs Carole Desnost and Sebastian Stichel and ERRAC Secretary Martin Brennan.
The main development highlighted was the publication of 'Rail 2030 – Research and innovation priorities', as a result of the intensive work of ERRAC stakeholders and the European railway community. It defines a set of time-focused concrete plans for a fully technically transformed railway in a ten-year time period (2020-2030).
After the welcome and the approval of the agenda, the meeting heard a presentation by Keir Fitch, Head of Unit, Rail Safety and Interoperability, DG MOVE, who noted the focus on climate change and digital revolution of the new Commission, and the key role played by transport, especially railways. This was followed by Jean-Francois Aguinaga, Head of Unit, Surface Transport, DG RTD, giving an update on the proposals of partnerships for the Horizon Europe programme.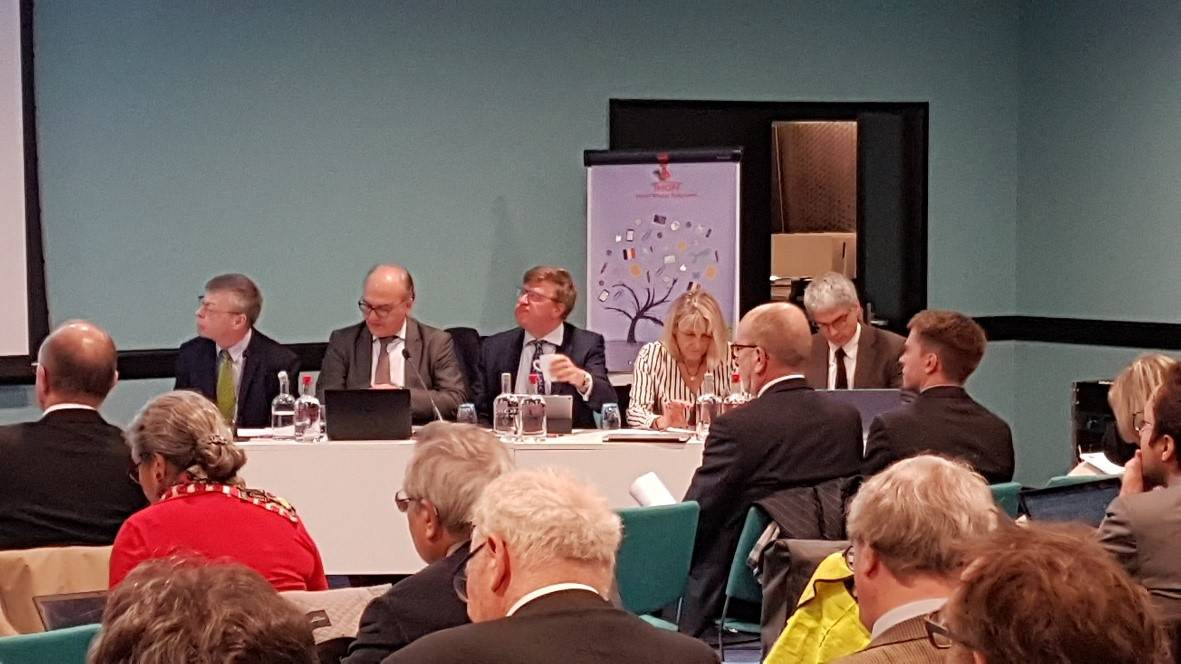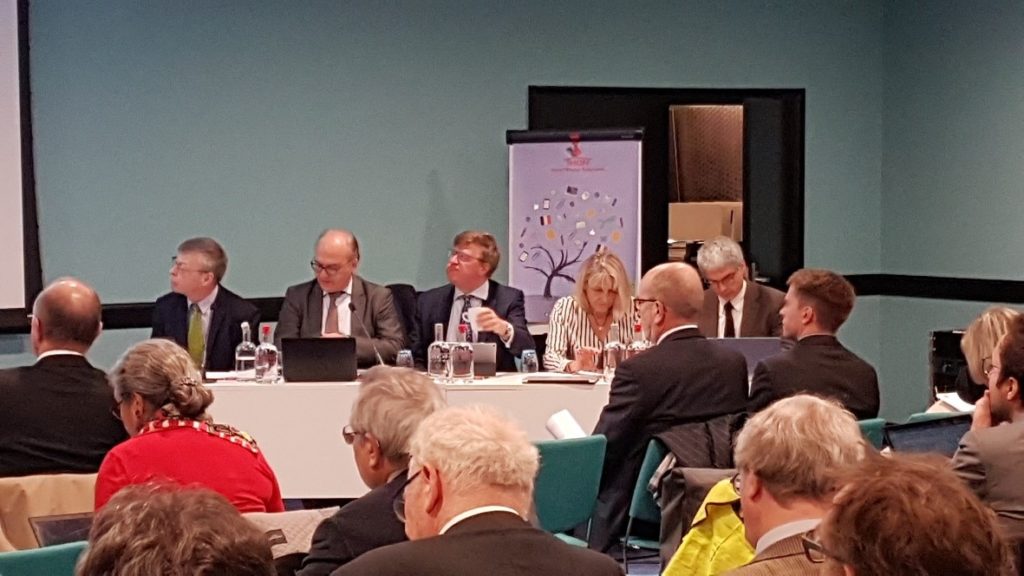 The Plenary continued with an update on Shift2Rail and next steps provided by Carlo Borghini, its Executive Director, including information on 2019 activities, the 2020 Annual Work Programme and the 2020 Call for proposals. The relevance of the continuation of Shift2Rail was highlighted and acknowledged by the participants.
The day continued with two inspiring interventions from other sectors. Xavier Aertsens, the Secretary General of ERTRAC, the European Technology Platform for the Automotive Sector, introduced his organisation and the possible areas of cooperation with ERRAC. Next, a panel session "Protecting Railways: R&D priorities to tackle cybersecurity challenges of emerging technologies" organised by the project TER4RAIL took place, featuring representatives of UITP, Shift2Rail / UNIFE, ECSO and Titanium Industrial Security. This was followed by a presentation on the status of activities and future developments of the TER4RAIL project, 'Transversal Exploratory Research Activities for Railway', funded by Shift2Rail.
In a final session, detailed presentations on the tangible progress made by ERRAC Work Groups: WG1 Vision & Strategy; WG2 Collaboration; WG3 Communications and Academic PAG, were provided. Concluding remarks by ERRAC's chairman acknowledged both the progress and the challenges ahead for the European Railway Community.